Christmas homemade gifts
2012-09-11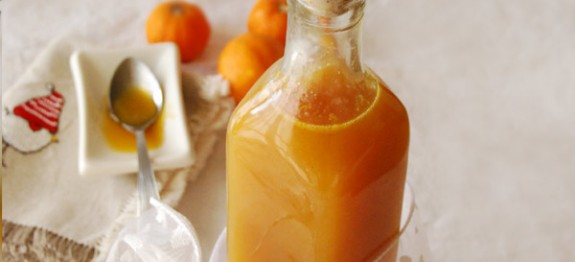 Yield :

1

Prep Time :

0m

Cook Time :

0m

Ready In :

0m
Fall is coming! I still can't decide if it's sad or not. The fact is that I can appreciate all the seasons and all the good that's in each one, but when summer ends, my condo pool's closes and the air gets a little chilly, there's something that makes me feel a little sad and somethings that gives me a boost to face the cold season.
I must say that fall here is really amazing, we don't have all the wonderful reds and yellow you might find in some places in northern Italy, but still we have a wonderful climate, and there is something in the air (probably because we are near the sea) that makes me feel good. And that makes me want to cook! Autumn here is the season of porcini mushrooms, pumpkins, apples.. all ingredients that are perfect for the sunny and refreshing days of October.
When September comes, it also feels like Christmas is round the corner, and so I guess that now is the right time to start thinking about Christmas gifts (so you don't have to rush on the last days).
What!?! Christmas gifts in a food blog? Well.. I'm not quite sure this habit is catching on abroad, but in the last few years in Italy many people started to make edible homemade Christmas gifts.
It's something I've been doing for years, I don't really like consumerism, so I prefer create my own gifts, besides you can be sure they will be used 😀
Many things are suitable as edible gifts, you should prefer the ones that can be stored for a long time such as preserved foods and cookies. Today I would like to suggest this syrup, made by tangerine. Here, or at least in Rome, tangerine is the smell of Christmas, so I thought that this could be perfect for that purpose.
It can be used with yogurt, to season sweets, over pancakes and whatever your creativity and taste suggests.
Ingredients
1,5kg of tangerines
1 lemon
350gr or caster sugar
1 stick of vanilla
2 x 500ml glass bottles
Method
Step 1
Squeeze the tangerines and the lemon and put the juice into a saucepan. Add the sugar and vanilla and bring to a boil.
Step 2
Skim the foam on the surface and let it cook for about 10 to 15 minutes, until it starts to thickens.
Step 3
Turn off the heat and strain the liquid. Open the vanilla stick and remove the seeds from the inside with a knife. Add them to the juice and mix well. Pour the syrup into the bottles with an airtight cap. In keeps in the fridge for 2 months.
SUGGESTIONS
You can substitute tangerine with  grapefruit and vanilla with cardamom, or you can use oranges and cinnamon.
Recipe Comments