Basic Italian bread dough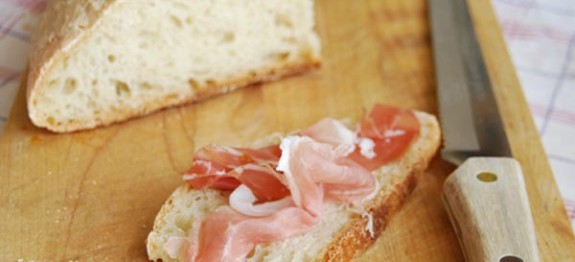 This is the  base to make Italian bread dough. From this you can start and create many other types, such as olive bread or rosemary bread, you just need to add your personal ingredient: fantasy.
Don't expect to make a perfect Italian bread dough from the very first time, unfortunately bread and pizza dough vary according to the weather, if it's too cold, it will take more time to ferment, if it's too hot it could ferment too fast.. as  you will see, same ingredients and same way of preparation could easily bring you to different results. Anyway, don't worry, your bread dough will always be very good! Those variations got nothing to do with the taste, but only with how the bread will look like.
Let's start making the italian bread dough:
First thing: ingredients. I will give you the ingredients, but due to the weather and the type of flour you will use, some quantities might change, so remember that the most important thing is to see and check the dough, not to follow the recipe too accurately. To achieve a perfect italian bread dough you will definitely need patience (and a warm place to make it rise).
Ingredients
300gr of high protein flour
300gr of durum wheat (you may substitute it with high protein flour –  or, if it's not your first time you can use whole wheat flour, or other flours like oat, or spelt or rye)
15g of dried bread yeast
350gr of lukewarm water
1 tsp of salt
1tsp of malt or maple syrup
olive oil
Method
1. In a big bowl dissolve the yeast with the water, add the malt and add 300gr of flour. Mix with a spoon, from the bottom to the top, to add as much air as you can. In a couple of minute you will get an elastic batter.
2. Add  200gr of durum wheat and the salt and keep on mixing. When the dough becomes too hard to mix with the spoon, start kneading it with your hands. Knead for other 5 minuted and then add the remaining flour. The last 100gr should be added a little at a time. If the dough is too soft, add some more flour, and if it's too thick, stop when you have a smooth and elastic dough, that won't stick to your hands. Make a ball and cover with a plastic wrap or a wet cloth. Let it sit for at list 4/6 hours,or until it has doubled in size.
3. When the dough is ready, knead it a little, shape it into a loaf, and put it on a baking tray, covered with parchment paper or dusted with  durum wheat.
Make some incision on the top and let it rest for at least 30 minutes. Put the tray in the pre heated oven, at  220°C for 15 minutes, then lower it to 180° and let it cook for 35/40 minutes.Let the loaf cool down in the oven, bent on the side.